Artificial Tillandsia | Home Decor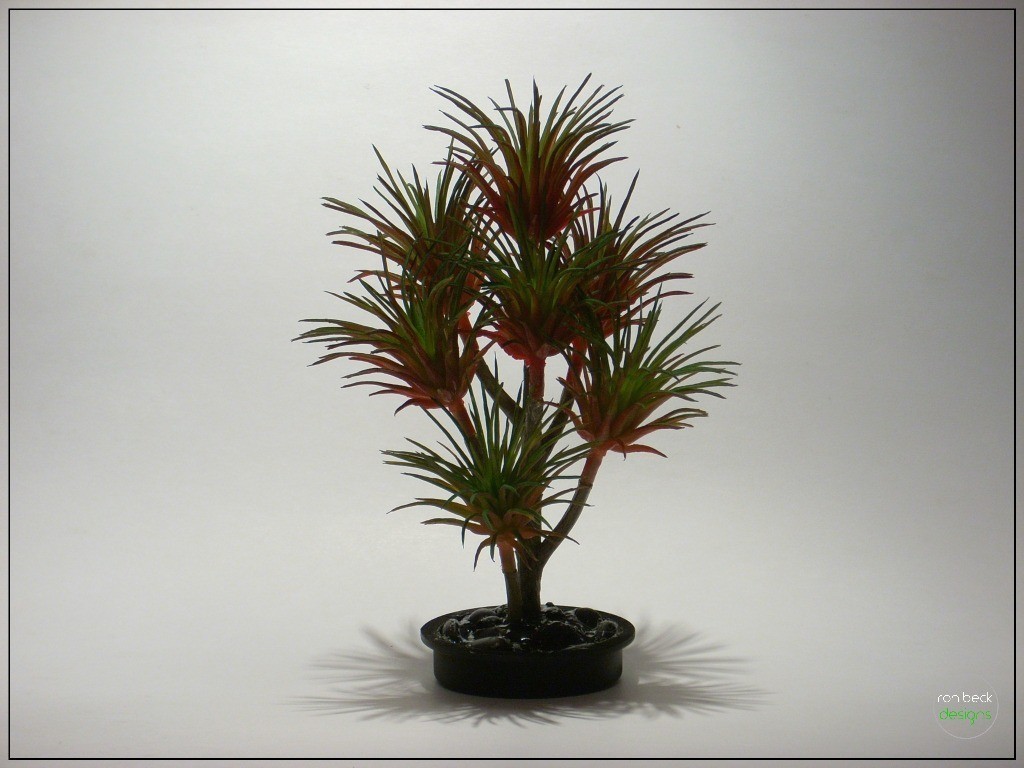 Artificial Tillandsia | Home Decor Plant.
The Tillandsia plant design is approximately 6.5″ high and comes with a 2″ black circular base (see Actual Design Piece image). The base is weighted with black river rock and is half an inch high. The price of the design does not include the black ceramic planter as shown in the "planted" example image.

The idea behind this design is that you can "plant it" in your own container (see example image above) instead of being forced to choose a container at a shop you may not like. The design is portable in a sense. You can easily move it from one planter to another as your interior design styles change.

Simply place the design in your own container, cover with decorative rocks or sand for a no care necessary, artificial plant for your office desk or home decor. This artificial plastic plant design can not be submerged in water or cleaned with water.
Product #: hds259
Price: $10.99
Condition: new
"Home & Garden > Decor > Artificial Floral > Artificial Plants"
Cleaning Instructions: Wipe leaves off with a dry cloth or paint brush.
Placing in strong direct sunlight may cause the colors to fade.
---
Artificial plants offer many benefits, especially for those who are always on the go. They add a realistic natural looking green space to your counter, bookshelves or desktop. Artificial plants also require no daily maintenance so you never have to remember to water them.