CUSTOMER REVIEWS LISTED BELOW
SCROLL DOWN FOR A NEW DESIGNS PREVIEW
ARTIFICIAL PLANTS & SUCCULENTS
UNIQUE HAND DESIGNED
HANDCRAFTED
To be certain you are viewing the most recent designs available please refresh (reload) this web page.
ARTIFICIAL PLANTS & SUCCULENTS
For additional information about a new design, featured in the New Design Slides, please select from the images below.
What are you looking for? To use the search products above, enter words that are relevant to your needs: Silk, Plastic, Reptile, Plants, Fern, Aquarium, Succulents…

To view my designs, you can visit the plant designs individual products page or view the Design Portfolio. The Portfolio features every design I've created, within that product catagory.
Real plants are always best for you and your pets.

Artificial plants are always best when you don't have all the time necessary to care for real plants.

They have to look good too.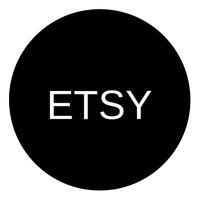 Buyer: Thomas
These blow anything else on the market out of the water! Very well made and look amazing. Will definitely be purchasing more.
Buyer: Laura Colliton
The artificial plants are absolutely breathtaking and are exactly as advertised. Definitely WAY better quality that you could buy in a store (for a reasonable price!). They were packaged wonderfully, as well. A+++
Buyer: Shandra Vining
Beautiful plants! High quality at a reasonable price. Quickly shipped and well packaged. Great communication from seller. Thanks!
The plant is GORGEOUS! I bought it to "plant" in a pot. I ended up planting it in a metal pail with little white stones and it looks SO REAL! It's right next to my live Sansevieria and they look great next to each other. I'm REALLY happy with it!
Cindy | Etsy
Buyer: Sandra
Very unique. So much better than the standard plants at the stores.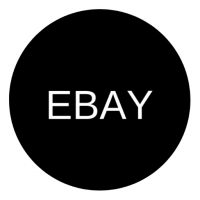 Buyer: n***s
Awesome seller. .wonderful product. I will never buy live plants again!
Buyer: u***s
Nice plants, quick shipping. Very pleased and will be back. Thank you !
Buyer: F***s
Ron is one of the best guys I have ever dealt with. He goes above and beyond in taking care of his customers and their needs. His designs are very soft and fish friendly. Particularly to the more ornamental with long fins that can so easily be torn. I am now working on another order with him of many more in the foreseeable future. If your looking for better than standard and a little more realistic, your at the right place.
Buyer: maayannx

These are fantastic artificial plants! They shipped fast, they're great quality, and they make my reptiles' terrariums look amazing. I will definitely be back for more in the future!
Buyer: Nicole Hironaka
Shipped on time and item is nice quality. Makes a great decoration for my snake's enclosure, thank you!!
Buyer: takingheart07
These plants are absolutely gorgeous! I bought them for my leopard geckos tank! They are much more realistic looking than most other artificial plants. Will definitely buy again!
Buyer: t***r

Uniquely realistic designs; very fine customer service; a great place to shop!!
Buyer: i***v
Great item fast shipping happy with purchase i recommend seller.
Brittany | Utah
14 March, 2019 | Custom Order | Silk Reptile Plants

Due to the animals I keep and the types of tanks I have, live plants just aren't an option. As such I have always had fake plants in the tanks. But finding fake plants that don't look fake is very rare. Which is why I am so happy to have found Ron Beck Designs. I have bought 7 different plant designs from him and every single one has exceeded my wildest expectations.
They are so well made and so realistic looking, even the animals in my tanks enjoy them. I get complements on how great my tanks look all the time on Instagram and FB now. Ron has always been great to deal with. He responds quickly, has great turn around for custom orders, and the quality of his work speaks for itself. I am so glad I found his business. 
"I think the pets interior design decisions should get an equal share of your attention to personal style with their natural needs & "familiar" surroundings in-place."
– Ron Beck.
---
Handmade Product Disclaimer:
The product(s) you receive might vary slightly from the product pictured due to the nature of them being 100% handmade to order. The designed product you purchase will be the same plant name / type / size, listed in the item description. The only difference might be a leaf pointing in a slightly different direction and or the stem might lean slightly more to the left or right.
Any item you purchase, which I have created, is one of a kind. There are no two items in my shop that are exactly the same. Even if the materials are from the same manufacturer's dye lot, the unique patterning of colors will always make each item slightly different at times by comparison.
Product Image Disclaimer:
Due to the variation in computer displays, I cannot guarantee that the color represented on your computer screen will match EXACTLY with the completed design.