I have been a registered eBay seller since 1996 and have maintained a 100% customer feedback rating on eBay. I also set up shop on Etsy in 2010 and have maintained a consistent five star rating from my customers there.
Comments and Feedback are always welcome!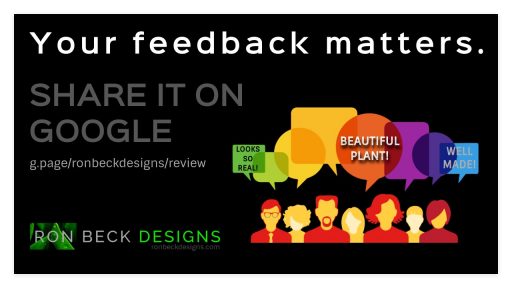 If you want to leave any comments and or customer feedback (+/-), just email them to me and I will post them to the web site. Your comments and feedback help others when deciding to purchase or pass on my designs. It also helps me to further understand and develop the design process.
We will only ever use/publish your first initial, last name and the state/country the designs now reside in. If you do not wish your name published with your feedback, please make us aware of this within the feedback email. Ebay and Etsy customer feedback will reference the users "name".
*the comments option, throughout this site, has been turned off because of the 100's of spam comments I continued to receive daily.
---
31 January, 2018
Brooke | Minnesota
custom piece | mimosa bushes: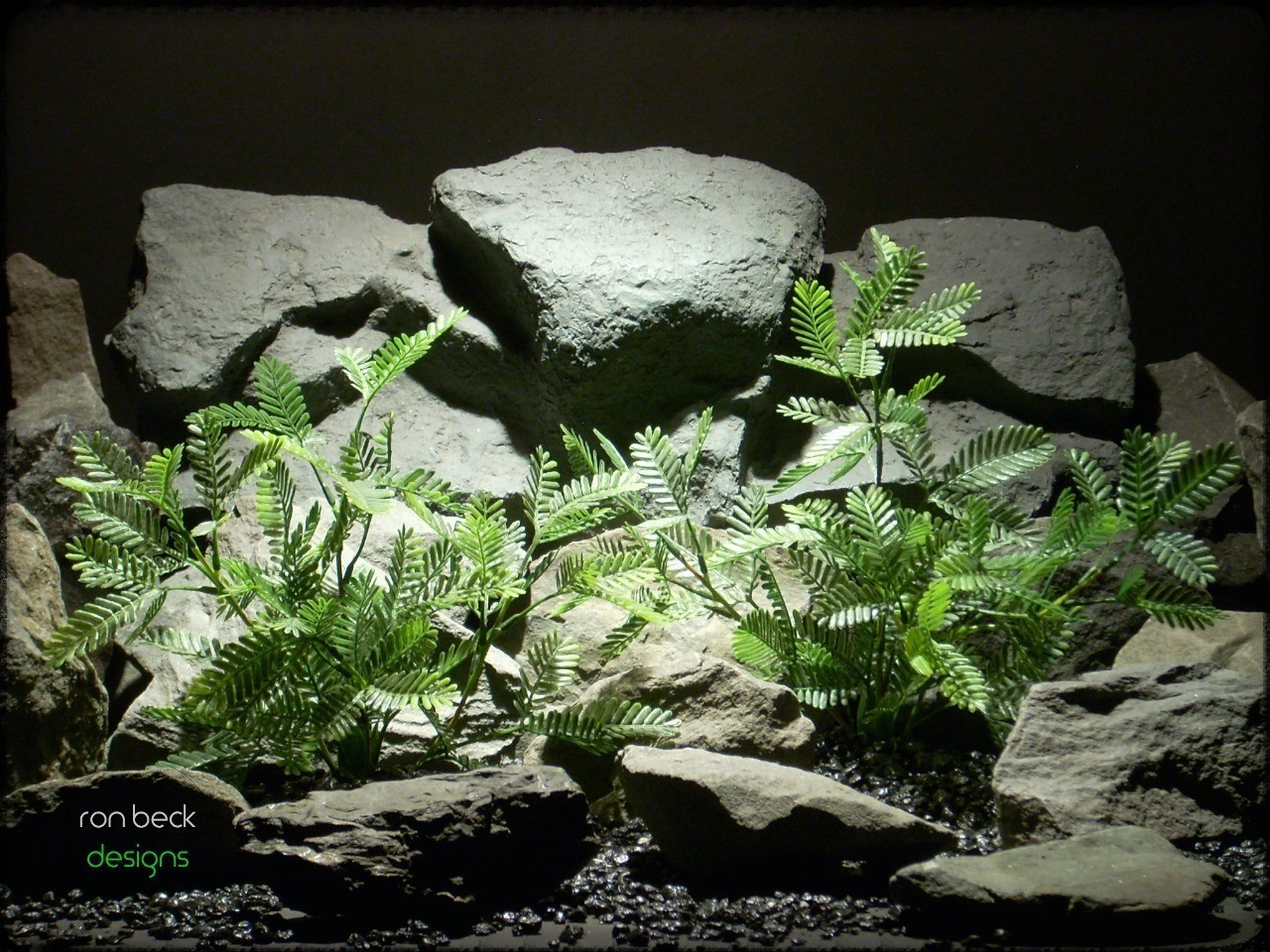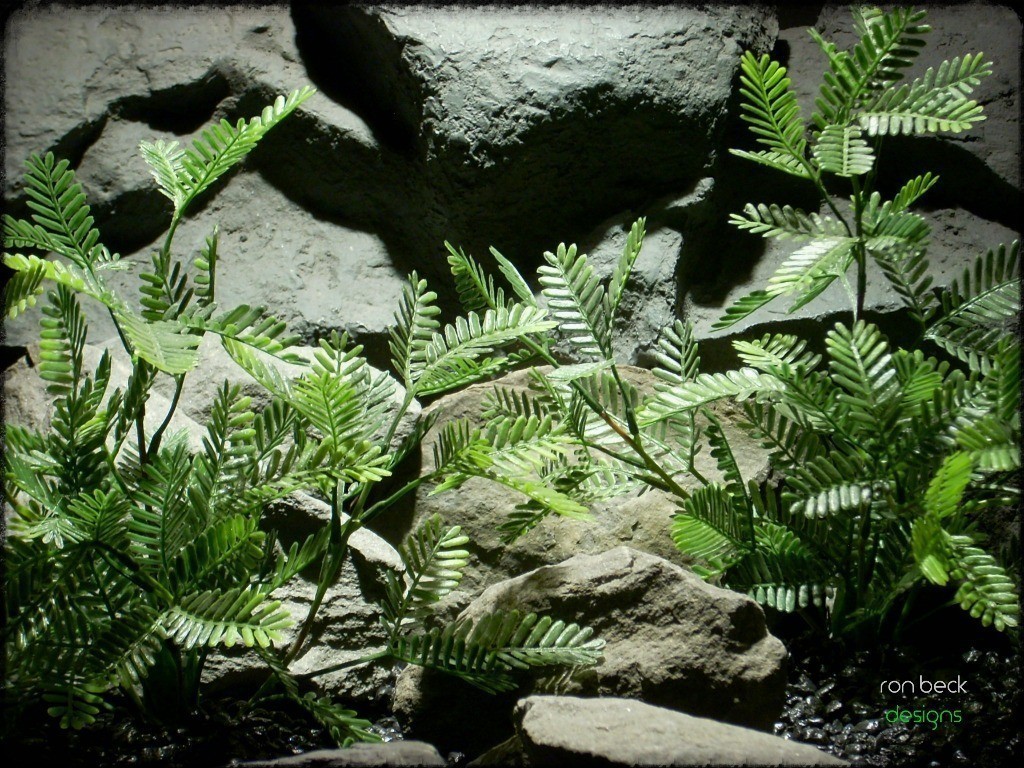 Mimosa Bushes
artificial aquarium plants
6″ high and 8″ high.
---
28 September, 2016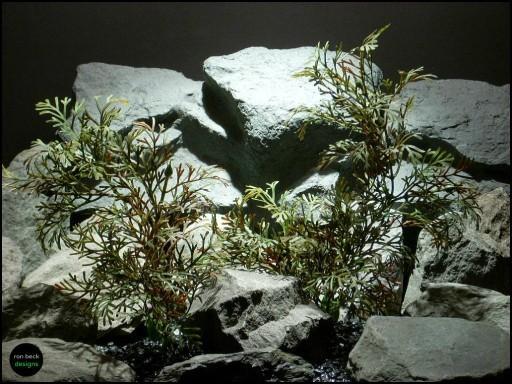 Nick | NY
Ron,
It's quite possible that next to the artificial plants used in actual aquariums (that cost hundreds of dollars), your plants are the most beautiful, realistic looking plants I have ever seen in the industry

in 15 years

. Your pieces are extraordinary…I've bought four from you so far and each one is better than the last.
---
20 August, 2016
rbd.com purchase: High Grass & Pine Needle Bushes
"I am very happy with the products and will order from you again.  Thanks so much for the personal attention you gave my inquiries. Kathy".
rbd.com purchase: Sea Weed Bush & Mad Grass.
"Just want to say that your plants are mind blowingly realistic. What a breath of fresh air after all the crap that's on the market — will definitely be purchasing in the future."

---
Custom order: 2 Bush Fan Palms and 2 Cycus Palms.
"The artificial plant designs are unique and very well made.  High quality materials and craftsmanship go into not just each design but every individual product as well.  The designs made offer a wider variety of choices in materials and designs compared to what is typically available from the mass produced artificial aquarium and reptile plants found in stores or online pet supply retailers.
In my case I was looking for artificial plants for my snake habitats which closely resembled plants naturally found in their habitats.  The mass produced commercial artificial plants carried in pet stores and online pet supply retailers either did not match the look of the plants I needed or just looked cheaply made.    The products designed by Ron not only closely matched the look of the plant species I needed but also had a more natural look to them.  In addition Ron will make custom orders of his current designs and try to find new designs that may match what one is looking for.  Prices on his products are very reasonable for their quality and design.  They are easily comparable to the retail prices in stores and online and for their quality and design are in my opinion a much better deal than anything I have found in pet stores or at online retailers.
While this may not affect everyone, I modified the bases of my plants that I received.  Normally the bases would work fine if placed in gravel or sand.  However my southern and eastern hognose snakes have a tendency to dig around and would eventually tip over the plants due to the plastic lip around the base of the plants.  This was easily fixed by trimming off the plastic lip and then using epoxy putty (I used the aquarium safe kind for fish and reef tanks) to mold around the base, giving it more of a solid, flatter, rock looking base.
In summary the designs by Ron are high quality, very realistic, and offer a greater variety of design choices than what is available in pet stores, and all at very reasonable prices.  I am very happy I chanced upon his designs while surfing the web and with the products I purchased.  I would highly recommend anyone looking for unique artificial plants for their aquariums, terrariums, vivariums, or even home decor such as fake desktop plants, to give Ron's products a try."
---
etsy | review
13 November, 2014
Always gathering data for future updates; more comments and customer feedback, coming soon!
---
Your email address is kept private and will not be shared and or sold. Virus free and no spam.