Ron Beck DESIGNS offers a consignment program for the artificial aquarium plants & reptile terrarium plants and succulents. All the plant designs are hand designed and offer a unique, realistic looking plant for your pets habitat.
Great reasons to take advantage of this program and its benefits:
The program costs you nothing to start up!
Consumers love my designs. The comments and sales prove it.
You will have a solid, diverse inventory of sell-able product that is one of a kind.
Your merchandise presentation will be strong and colorful.
The designs are unique and unlike what most consumers would anticipate.
Plants can be used for freshwater or reptile environments; each design has specific needs, limitations and requirements.
You will receive 50% of the selling price for each item! Designs are pre priced.
Your business will be listed on this web site (blog post) along with all of the social networks for my designs (image jpg./business card) as a participant during the 90 day program.
Nontoxic adhesive. Aquarium safe gravel.
Artificial plants which are unique, beautiful and durable.
All plants are unique, one of a kind,  hand designed / handcrafted by Ron Beck.
At the end of the 90 day program, you can decide not to repeat it or roll it over on a month to month basis.
DESIGN GALLERY LINKS: Aquarium Plants | Reptile Terrarium Plants | Home Decor
Please, feel free to contact me if you have any additional questions or specific requests for types not shown.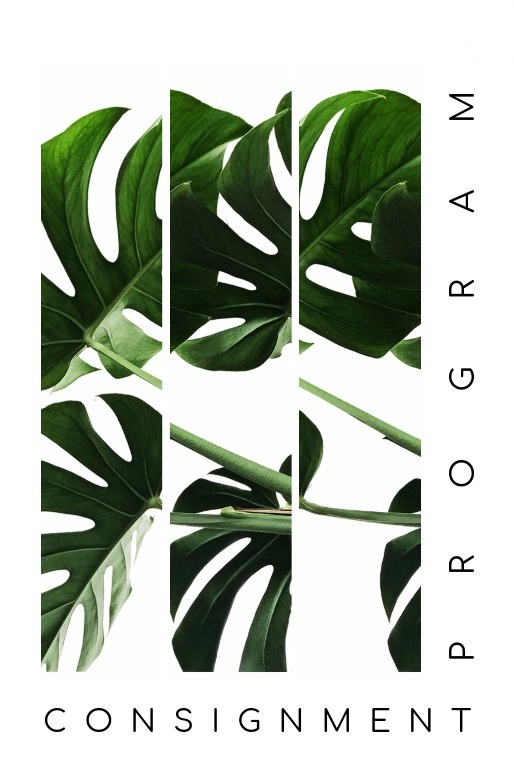 People and pets are pleased! So many people who have decided to support me and purchase something different—my designs! I appreciate all their support, but more importantly how they continue to return for even more. Without them this never would have happened.
The consignment percentage is 50 %.
For example: that means when a design sells, priced at $10.00, you would earn $5.00.
Beyond that, your business didn't have to spend anything to bring the design inventory into the store.
From a retailers perspective this is a great time to be a part of the success!
To begin the Consignment Program for 90 days, simply contact us (please include your business name, mailing address, phone #, fax #, contact name, years in business and a brief description of products/services offered. Once we receive your request, we will contact you via email within a few days.)
If you have any questions, feel free to email me. I'm more than happy to tweak the program if necessary, to get the designs in your store and help you drive your business without having to tie up additional working capital.
details – polices – procedures:

Ron Beck Designs | Consignment Program:
The consignment period is 90 days. Program start-date begins day the items are shipped; email notice of shipping will follow. Consignor0 agrees to accept a minimum of 20 single items (plants/designs) for the duration of the said program. Consignor may request specific plant designs (from items found on this site) based on availability at that time; there are no guarantees on availability of items. Designer may alter request or product assortment based on current inventory levels and availability. Additional plants/designs may be requested by the Consignor (via email only) to replace sold items or to increase on-hand inventory. Additional items requested will be detailed on an additional shipping invoice. Please allow time for plant material availability, preparation, and shipping. All shipping to the consignor will be provided by the designer. Designer (Ron L. Beck) will choose shipping method/rate/time. All items are new and unused. No toxic products are used. Product is safe for freshwater fish & reptiles. All sales are final. Selling price will be established by the designer (each item is pre-tagged) and may not be altered or discounted in any way.
Your portion of sales proceeds from an item will be 40% of the tagged selling price. At the end of the consignment period, any unsold items will be picked up (designer's local area only within 20 miles of zip code 18702) or shipped back. Return postage payable by the consignor; your choice of shipping return method/rate. All unsold items/point of sale material, of the program, must be shipped back to the designer (Ron L. Beck) within 10 business days after the program end date. Consignor will then pay the designer 60% (at end of program date) of all items sold/not returned based on the ticketed selling price per item; cash or company/personal check *payable to Ron L. Beck. A $30.00 fee will apply for any returned checks/insf.. Any items returned to designer which are damaged and or UN-sellable are the consignor's responsibility and must be paid for, in full, based on the tagged selling price in addition to any/all other payments due. Consignor will be notified if any damages in shipping occurred.
Any promotional signs/displays provided by the designer, must be displayed near product during the consignment period. The items agreed upon will be delivered to the Consignor, a detailed invoice of items selected/shipped will be enclosed, for resale on the terms described here. Should Consignor not return any received and or unsold items as described/detailed in the original shipping invoice, Consignor assumes full financial responsibility and agrees to pay the designer, Ron L Beck the total dollar amount of that particular said-shipping invoice. Failure to comply with any of the above stated items/program details could result in legal action if so necessary. I agree to hold the designer, Ron L. Beck, harmless from any responsibility for any disease, infection and or deaths that might occur as a result of the design product. Your email request to participate in the 90 day consignment program, as detailed above, validates & confirms that you understand and agree to all of the above.
"My primary focus is on the life-style. The interior you create and the space they flourish in."
– Ron Beck
---
To view the wholesale pricing guide | ron beck designs, find that here.  *Ron L. Beck is the designer mentioned above. 
Any changes to consignment program details will be forwarded to Consignor participant via email and or USPS. 03/15/2015.