---
Policies | Handmade Product | Gift Certificates | Returns & Refunds | Privacy | E-Mail Disclaimer
---
Policies
Your satisfaction is important to us!

You will receive a confirmation email when payment is received.

You will receive an email notification when your order has shipped.

Our e-business days are Monday through Friday, excluding holidays observed by the US Post Office and UPS.

We will close December 20th and re-open January the 5th.
---
Handmade Product Disclaimer:
The product(s) you receive might vary slightly from the product pictured due to the nature of them being 100% handmade to order. The designed product your purchasing will be the same plant name / type / size, listed in the item description. The only difference might be a leaf pointing in a slightly different direction and or the stem might lean slightly more to the left or right.
Any item you purchase, which I have created, is one of a kind. There are no two items in my shop that are exactly the same. Even if the materials are from the same manufactures dye lot, the unique patterning of colors will always make each item slightly different at times by comparison.
Product Image Disclaimer:
Due to the variation in computer displays, I cannot guarantee that the color represented on your computer screen will match EXACTLY with the completed design.
Ron Beck DBA Ron Beck Designs, is not responsible for any color bleeding and or fading of any plant designs purchased. Since 2006, we have received only one notice of color bleeding. In rare cases, the original manufacturer of the artificial plant materials may have experienced a weak die lot application to the plants leaves and or stems, during the manufacturing process. My aquarium plant designs are not recommended for use in a freshwater tank that uses heavy amounts of aquarium chemicals or aquarium salt. All plant designs purchased from ron beck designs should not be placed directly under a heat lamp or near any area that radiates heat. ronbeckdesigns.com reserves the right to update their policies & shipping rates / promotions at anytime; updates to our policies will be posted on the ronbeckdesigns.com website.
---
Gift Certificates:
You enter the recipients name, a valid email address and your own personal message just before "adding to cart"!

Once you have purchased the gift card, the recipient (the email address you provided) will receive an email notifying them of the gift card you sent them; see example.

The unique gift card ID# and expiration date will be included in their email.

The gift card is valid for one year from the original date of purchase.

Gift card purchased is only redeemable on ronbeckdesigns.com

If you want more than one gift card (same dollar amount) you can purchase additional gift cards prior to the payment page by increasing the quantity within your order.

You, the sender, will also receive a confirmation email of your gift card purchase.

Gift card purchased has no cash value.

Ron Beck d.b.a. ron beck designs, isn't responsible for any UN-deliverable email gift card notifications.

In the event that the recipient accidentally deletes their gift card notification email, we will resend the gift card ID# with the expiration date, one time only.

If the recipient decides they do not want the gift card, no refunds are issued to the original purchaser.

All sales are final.
---
Returns & Refunds:
All sales are final.

Returns and Refunds are not available unless item was damaged during shipping..

We will replace an item if it is damaged in shipping with a duplicate item. If a replacement piece is not available (materials not in-stock), we will issue you an in-store credit for ron beck designs.com for the original cost of your item.
---
Privacy:
We respect your right to privacy.

Here at ronbeckdesigns.com we collect only the information necessary to complete your order or to contact you regarding the status of your order. The information we collect includes your name, e-mail address, shipping address and billing address.


We will not rent or sell or share your name or personal information.

Your personal data will be used to process your order and support your experience throughout this website.

On occasions we send out updates to your e-mail address with special promotions or new arrivals from ronbeckdesigns.com; you may remove yourself from our mailing list by e-mailing us at ron@ronbeckdesigns.com and stating "please remove from list".
---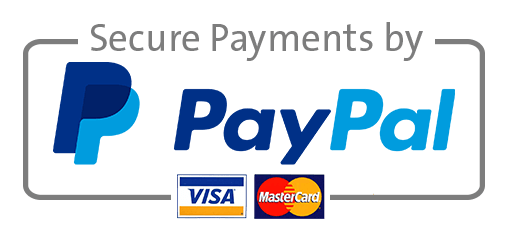 Payment Options:
PayPal, Visa, MC, Discover, AMX, PayPal Gift Cards, Ron Beck Designs Gift Cards.

Authorized Retailers | Re-Sellers can pay with a company check, payable to: Ron Beck. An additional $35 returned check fee will be charged if the payment is returned for NSF.
---
Email Disclaimer:

This is really boring legal stuff, but it protects me :)

This message and any attachment are for the intended recipient's use only.

It may contain confidential, proprietary or legally privileged information or otherwise be protected from disclosure by other legal rules.

If you are not the intended recipient, you may not use, disclose or reproduce this message, its attachment or any part thereof, or take any action in reliance thereon.

Please notify the sender immediately and delete this message and any attachment from your system. Emails are not secure and cannot be guaranteed to be error free as they can be intercepted, amended, or contain viruses.

Anyone who communicates with me by email is deemed to have accepted these risks.

I deny any responsibility for any damage arising from the use of email. Any opinion and other statement contained in this message and any attachment are solely those of their author (me).
REVISED 09 12 2021