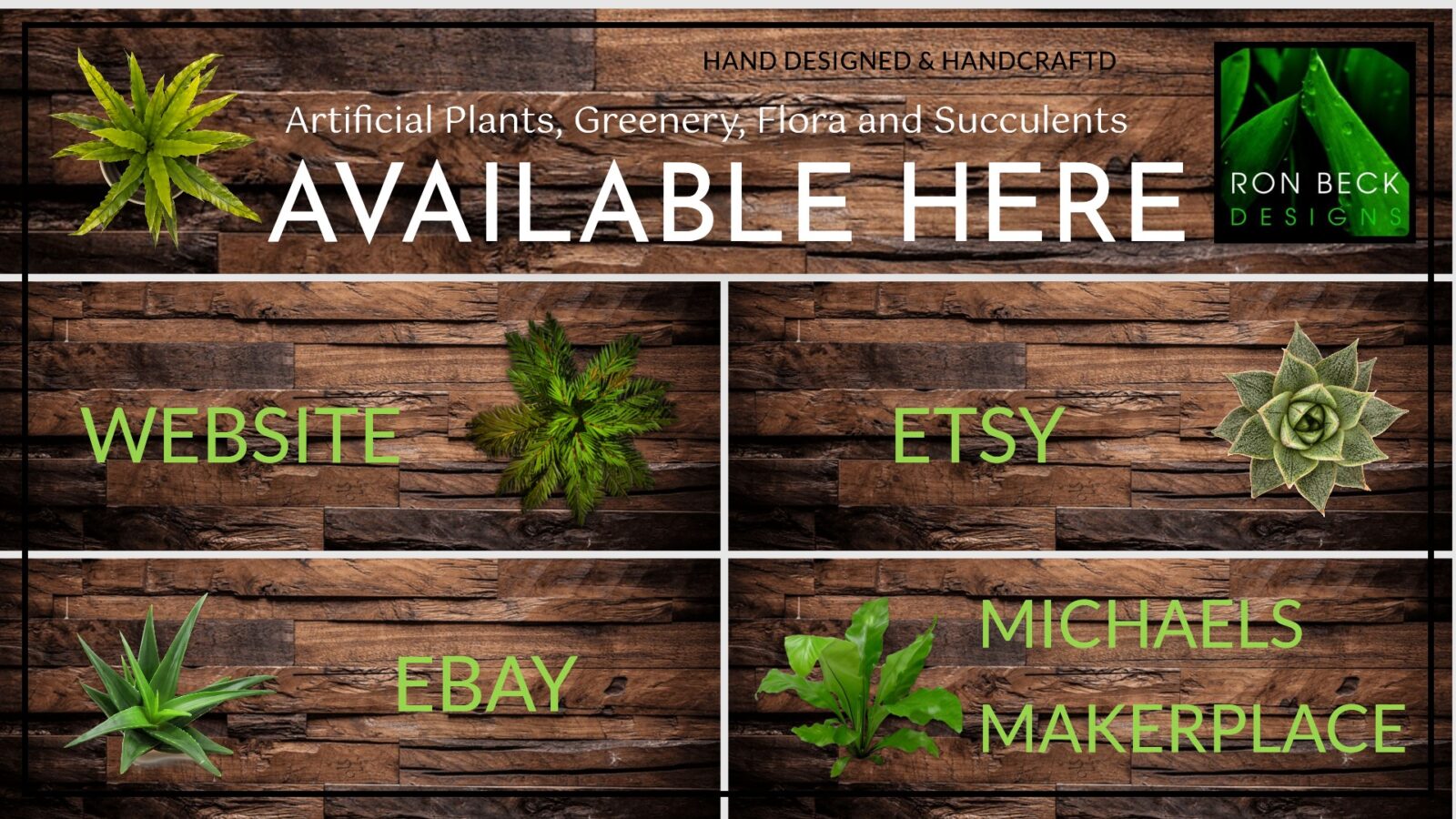 My 4th ONLINE SHOP LOCATION, NOW OPEN
I'm pleased to announce the opening of my newest online shop location Ron Beck Designs @ Michaels Makerplace.
This shop will feature many of my hand designed / handcrafted Artificial Plant and Succulent Designs (Reptile, Aquarium and Human Habitats) along with the upcoming new Desktop Garden Scapes.
I'll also be designing some specific artificial greenery and flora crafted as House Plants and Home Decor!
Michaels new handmade marketplace, Michaels Makerplace, is now open (beta)! Here, you'll find artisan-made items, live online classes and helpful how-to's — all in one spot.
Visit their home page here.
Hand Designed – Handcrafted Artificial Plants, Greenery, Flora and Succulents for Reptile Terrariums, Freshwater Aquariums and Human Habitats. Available @ the following online locations:
Custom Orders are available via the Website only.