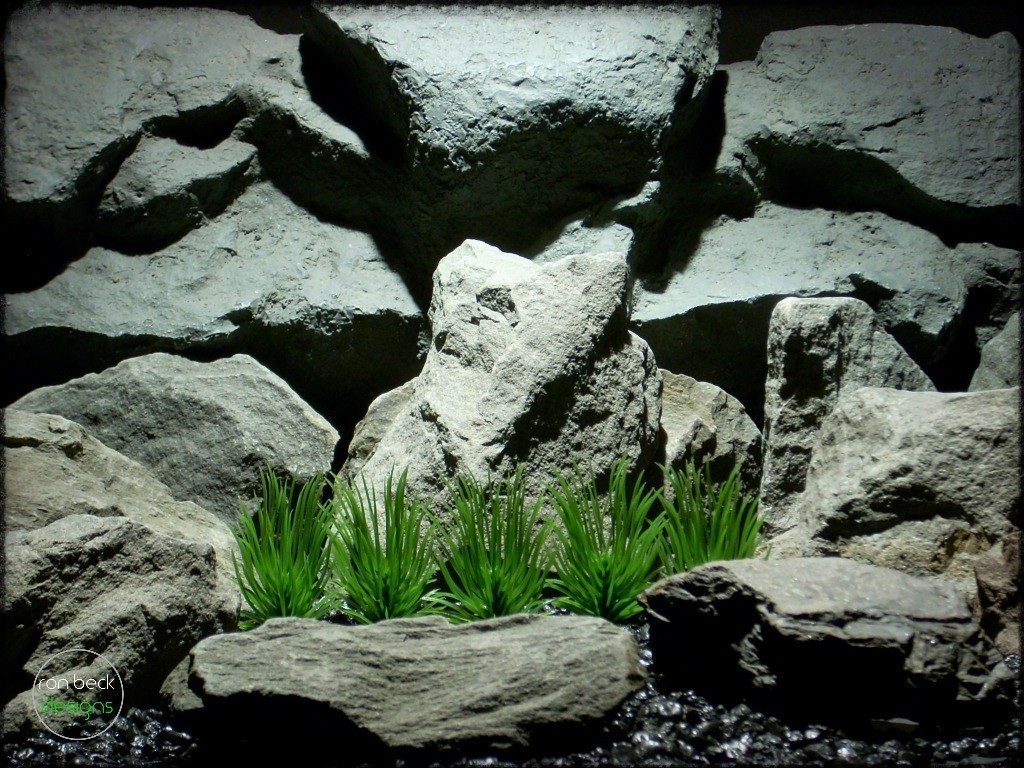 Artificial Reptile Habitat Plant or Aquarium Plant | Artificial Pine Needle Grass Plot
Pine Needle Grass Plot

Artificial aquarium decor plant.
This unique Artificial Pine Needle Grass Plot makes for a realistic looking artificial plant, added to your Freshwater Aquarium, Reptile Habitat or Snake Cage Habitat. Sometimes, a small row of grass is all that was missing. It can define a boundary or break up a wide open space helping to reduce the impact of those who charge at one another.
Hand designed, handcrafted, artificial aquarium Plant design is approximately 2.5″ high and the plot base measures 7.5″ x 2.5″. The low profile black plastic base is square and measures 2.5 inches per side. The grass plot contains 5 blooms which are designed in a zigzag pattern. Each individual bloom is permanently mounted to the base making it UN-moveable. Weighted (w/ black river rock) black plastic base; included. Plant is ideal for an aquarium, a reptile terrarium habitat or as a Snake Cage Plant.
Weighted (w/natural river rock) low profile black (food safe) plastic base; included.
This artificial plastic plant design can be submerged in water.
Product #: PARP241
Price: $10.49
Condition: new
"Animals & Pet Supplies > Pet Supplies > Aquarium > Decor > Plants"
Intended For: Freshwater aquarium or a reptile terrarium habitat.
Instructions: Place under gentle running water to rinse. Place in the habitat enclosure and cover the plant base with your substrate.
---
* This design featured here for purchase and is simultaneously available at all the shops as well. In the chance that it is "sold" at the same time from two different shops, ownership goes to the first to pay (based on date / time of payment); the other customer will receive a full refund (PayPal) within 3 business days.