Artificial Aquarium Reptile Decor Tree Stump Resin

Artificial Aquarium Reptile Decor Tree Stump Resin
Reptile Decor Tree Stump Resin
---
Our first item in the New Tank Accessories and Decor Product Category.
This Resin Tree Stump is Aquarium/ Reptile safe and features some nice details and coloring's. There are 6 openings total, 2 of which are the width of a Penny. The remaining openings are slightly smaller. This Tree Stump would also work well in a beetle, small snake or spider habitat. The piece measures 2.9″ H x 2.55″ W and weighs 2.3 OZ.
This item is a Manufactured Product; not my design.
5027 - Animals & Pet Supplies > Pet Supplies > Reptile & Amphibian Supplies > Reptile & Amphibian Habitat Accessories
A note about
The Tank Decor and Accessories @ronbeckdesigns :
It's an eclectic and unique collection of visually appealing Aquarium Reptile Decor (Resin Figure, Rocks, Driftwood)  and a few additional practical Tank Accessories (valves, air stones, etc.)!
If you would like to receive an email when additional New Product / Items are available, you can request that below.
This page and the product selection are under construction The new Tank Decor and Accessories Product Category became available as of 06 01 2023. I will continue to add many more new products over the course of the next few months.
---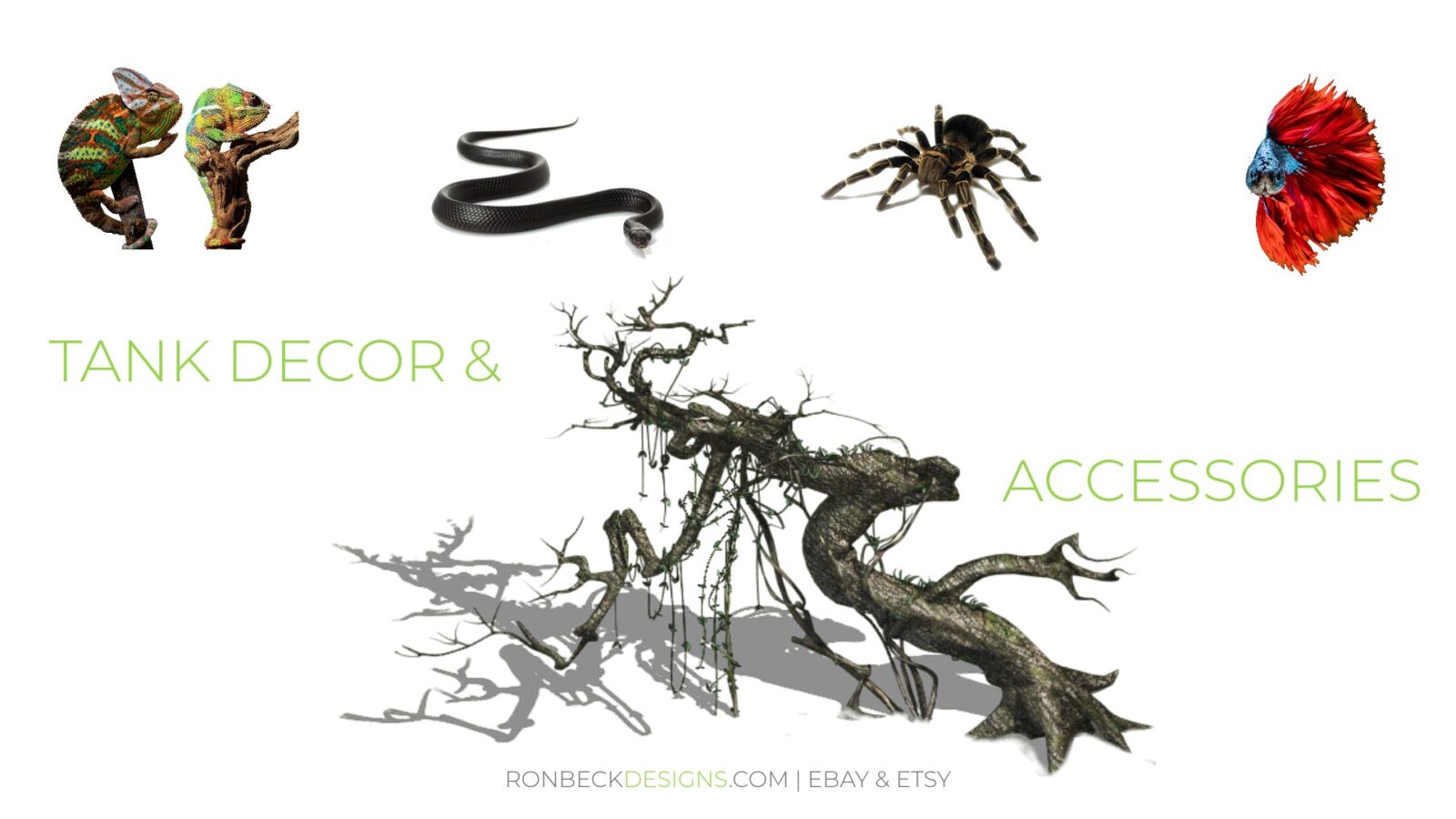 ---
EMAIL SIGN UP