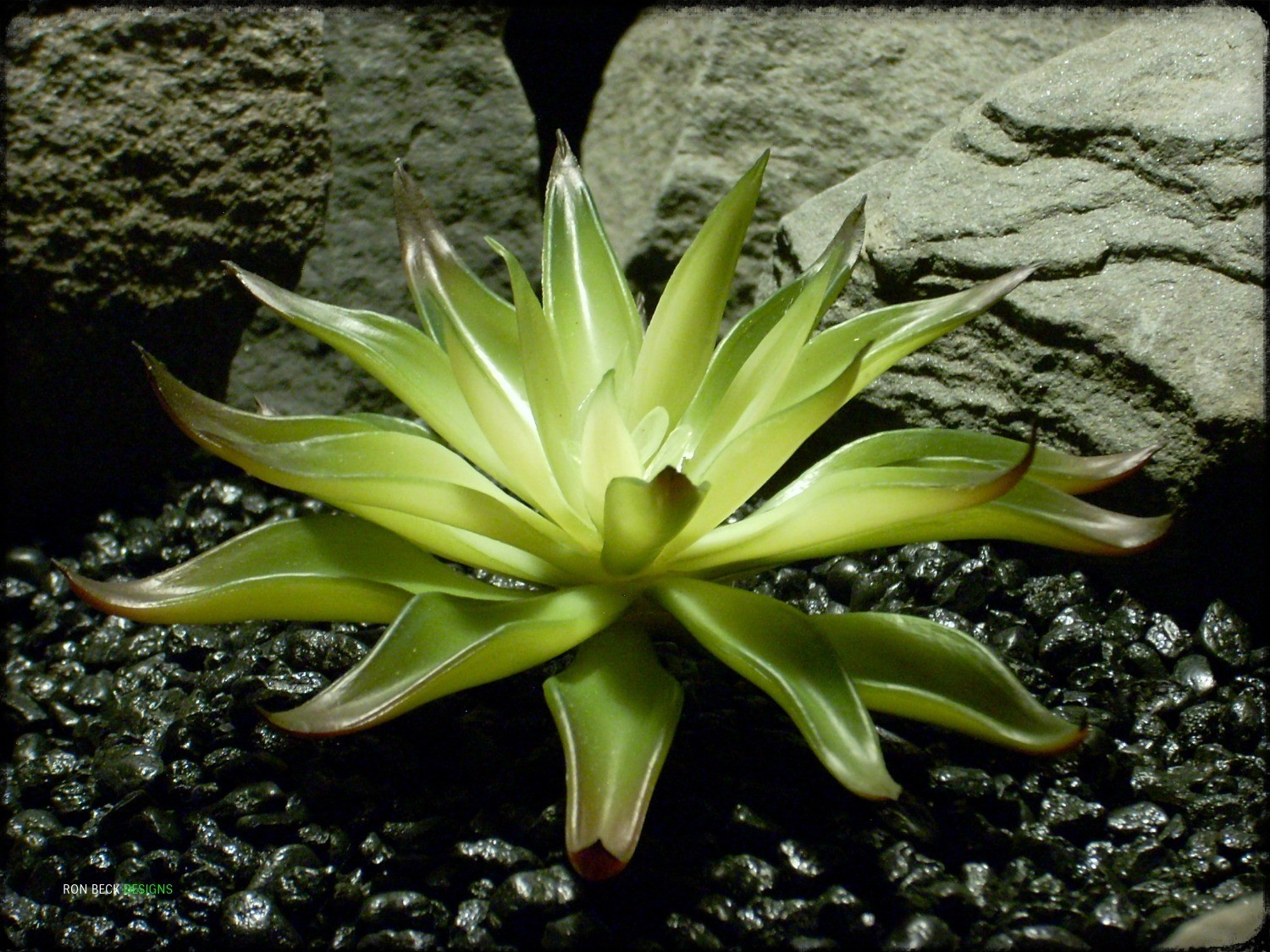 Agave Desmettiana Variegata
Artificial Succulent as a Reptile Plant
Plant design is approximately 3″ high. The base is square shaped and measures 2 inches squared. Weighted (w/black river rock) black plastic base; included.
This artificial plastic plant can not be submerged in water. Slight color variances in the leaves are possible by lighting type. Plant should not be placed directly under a heat lamp and or near heat source. 
Product #: prs326 | Price: $9.99
"Animals & Pet Supplies > Pet Supplies > Reptile Amphibian Plants"
Instructions: Wipe stems off with a dry paint brush to clean. Place in the habitat enclosure and cover the plant base with your substrate.
---
* This design featured here, for purchase, is also simultaneously available at all 3 of our eCommerce shops as well. In the chance that it is "sold" at the same time from two different shops, ownership goes to the first to pay (based on date / time of payment); the other customer will receive a full refund (PayPal) within 5 business days.