RESOURCE PAGE

---
Blogs | Group Pages | Resources
I've had the pleasure of meeting many great pet enthusiast and learned so much from my on-line experiences. This page is here, to share with you: a variety of aquarium and reptile groups, resource information and services that are available to us all.
Get your business or group listed here, for free! Details link here.
(under construction / constantly growing & more to come!)
---
Freshwater Aquarium Blogger
Hi, My name is Sean. I'm blogging mostly about freshwater aquariums, fish and plants. Welcome to The Aquarium Adviser website, enjoy your visit and please feel free to comment on my posts!
---
Group | Resource:

Group Name: ISO Reptiles – Central Florida | Facebook
Description: This group aims to unite those seeking to buy or trade for reptiles, accessories, & similar with those re-homing or selling them. All are welcome to post. Always transact in the safest manner possible. Please do not post anything outside of reptiles, amphibians, and related accessories for sale/re-home/trade.
---

Group Name: diy custom cages and backgrounds | Facebook
Description: This is a diy group! We are all here to learn, share and give inspiration to others!
---
Group Name: Miniature Worlds | Facebook
Description: Do you see yourself as creating miniature worlds rather than simply housing your pets?After all,it is their whole world! Do you keep fish, herps, crustaceans, insects, small mammals or something else? Or perhaps you just enjoy creating miniature worlds using only plants? This is a group to share all of the miniature worlds you create,whether they be biotopes or complete fantasy,or anywhere inbetween, aquariums, terrariums, vivariums, paludariums and more! And of course the animals that live in them,no matter what you keep.
Sharing pictures and sharing information is the main focus of this group. Questions are always welcomed, there are no stupid questions, we all were beginners at sometime and we will never stop learning!
---
Re-seller: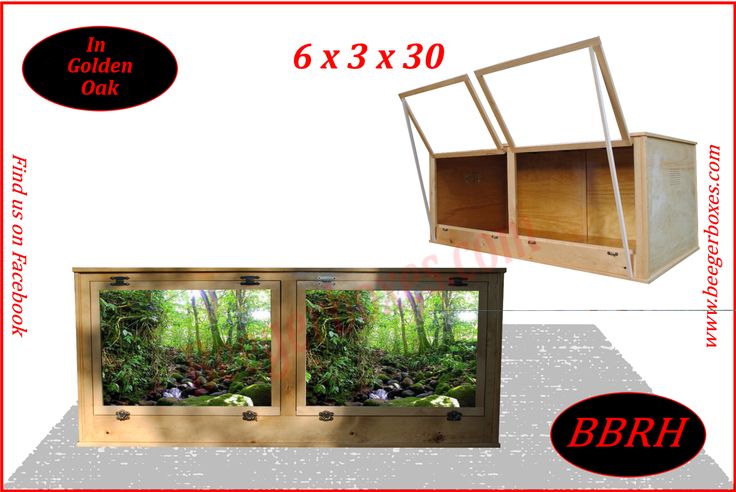 beeger boxes | reptile cages and snake racks
We've been building affordable, quality reptile cages and snake racks for almost 15 years. We create tegu cages, monitor cages, boa cages, and bearded dragon cages. We also build snake racks, gecko racks, and even bearded dragon racks using  both wood and PVC. If you can dream it, we can build it! Winner of the 2013 "Cage Manufacturer of the Year" award, outstanding customer service, stellar reputation, and quality products that will last makes Beeger Boxes your "go to" place for anything in reptile housing. web site.
---