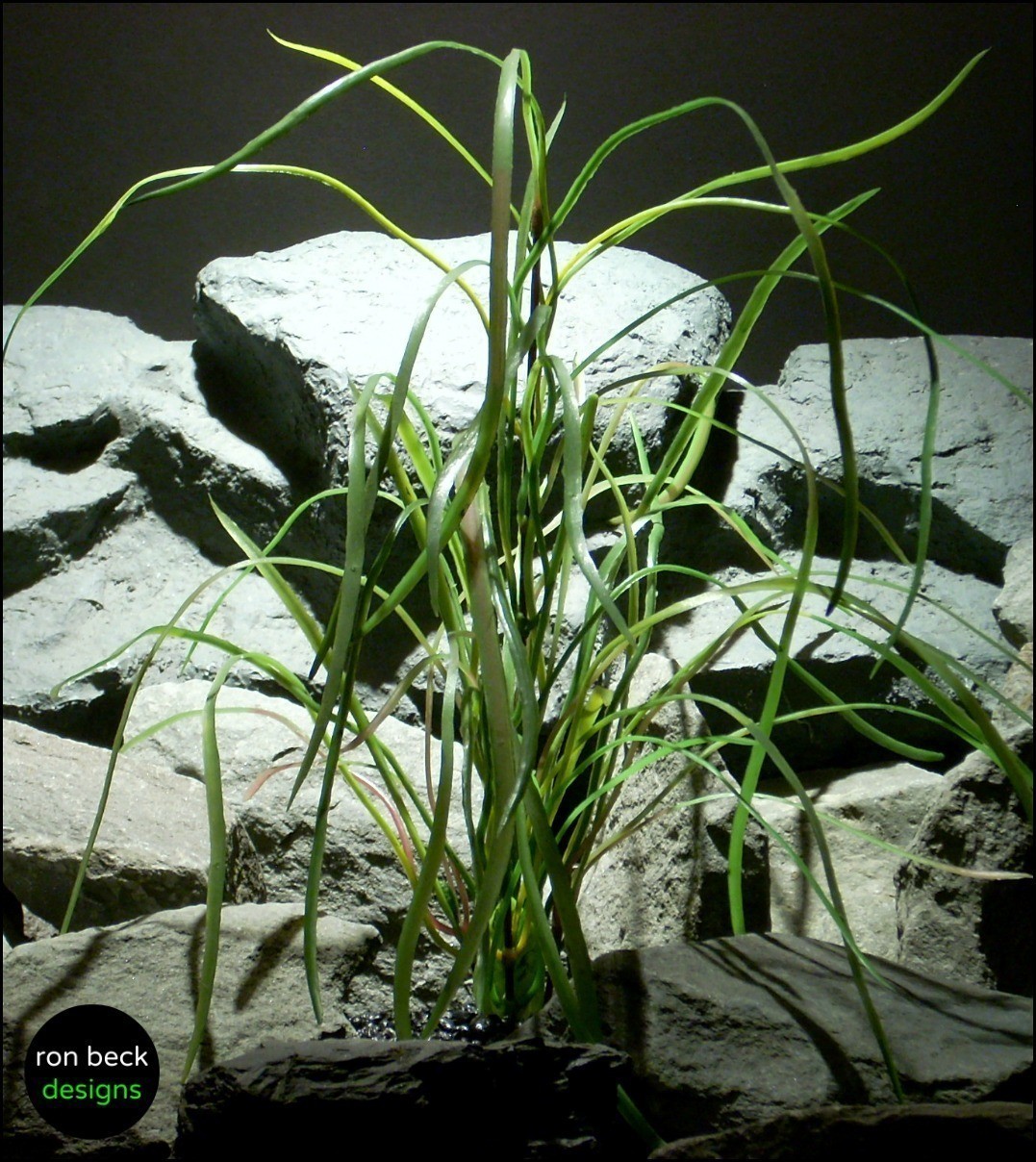 plastic aquarium plant:

pearl grass
12″ High. Kathy | Colorado.
Ron Beck Designs, Hand design-hand craft artificial aquarium decor plants, reptile plants and snake habitat plants.The plant designs are well crafted, life like and made of either plastic or silk. I use non toxic products and re-purpose plastic elements within the design structure.
Real plants are always best for you and your pets. Artificial plants are always best when you don't have all the time necessary to care for real plants.
They have to look good too.
For more information about our custom order's, please visit the web site under the "services" tab.

---
See more of my plant designs, visit the blog!
follow ron beck designs:
facebook | pinterest | tumblr | ello | google + | instagram | flicker | you tube