what's under your hood?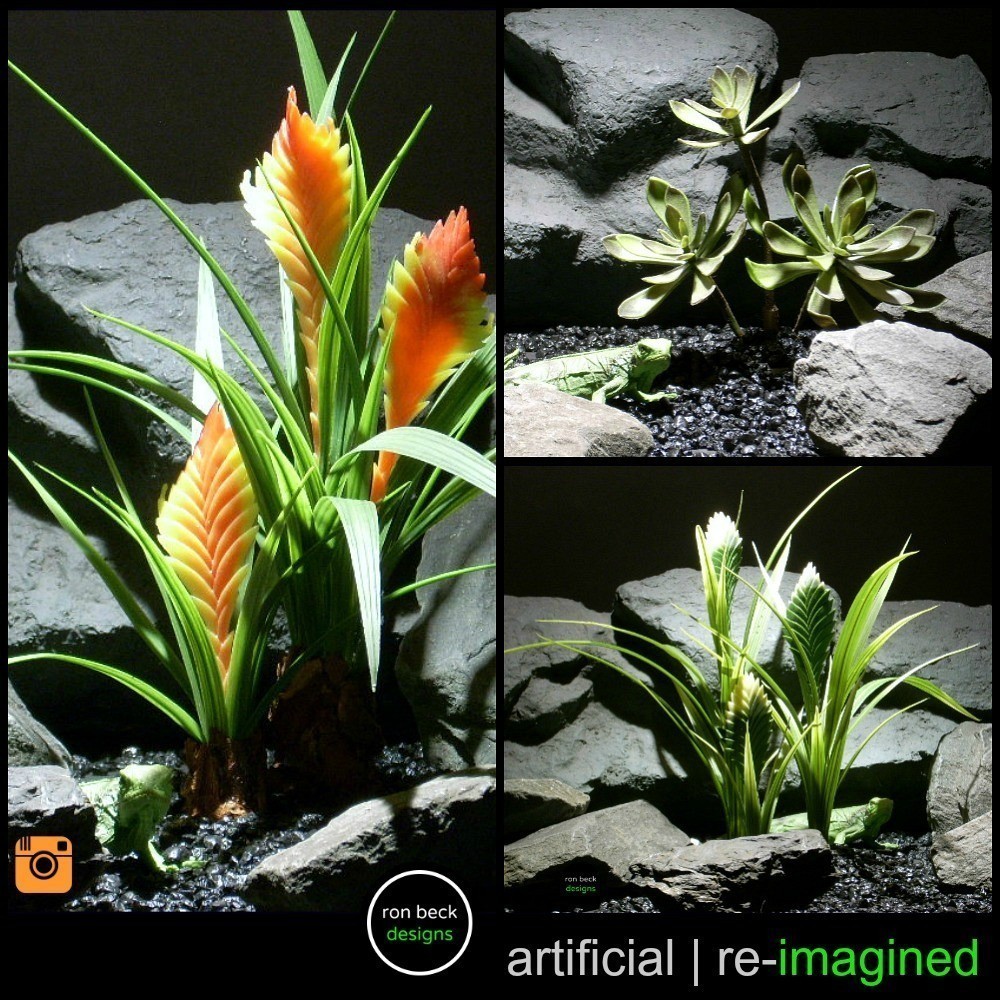 reptile habitat plants and succulents | snake habitat plants
I'm Ron and I hand design-hand craft artificial reptile decor plants, snake habitat plants and succulents from ron beck designs. The plant designs are well crafted, life like and made of either plastic or silk. I use non toxic products and re-purpose plastic elements within the design structure.
My original designs offer a realistic, attractive, unique plant for your freshwater aquarium, reptile or snake habitat enclosure and home decor-office decor.
Artificial, re-

imagined

, for both of you to enjoy.
shop | purchase rbd: web site | ebay | etsy |
follow rbd: facebook | pinterest | tumblr | twitter | google + | flickr