Connect-Follow
ron beck designs: instagram.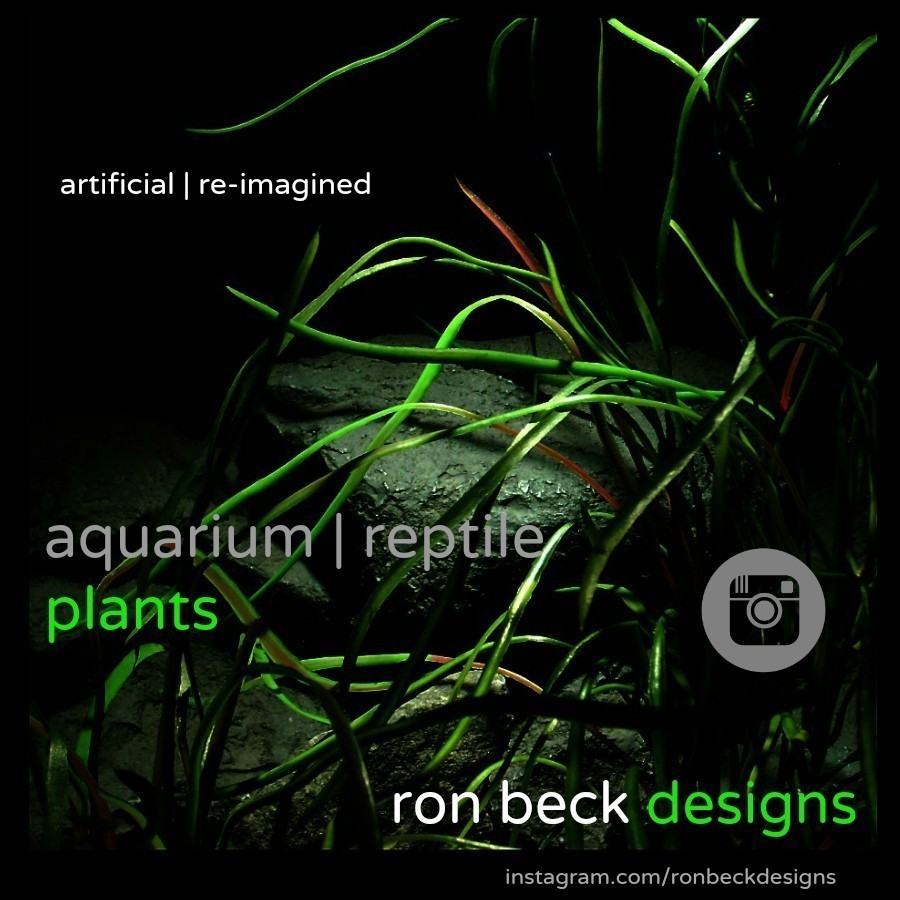 Connect-Follow
ron beck

designs

:

instagram.
Get a first look at the newest aquarium plant and reptile plant designs from ron beck designs.
I'm Ron of Ron Beck Designs and I hand design-hand craft artificial aquarium decor plants, reptile plants and snake habitat plants.The plant designs are well crafted, life like and made of either plastic or silk. I use non toxic products and re-purpose plastic elements within the design structure.
"I think the pets interior design decisions should get an equal share of your attention to personal style with their natural needs and "familiar" surroundings in-place." – ron beck
Real plants are always best for you and your pets. Artificial plants are always best when you don't have all the time necessary to care for real plants. They have to look good too.
"Artificial, re-imagined, for the both of you."
instagram.com/ronbeckdesigns
---
shop | purchase rbd: web site | ebay | etsy
follow rbd: pinterest | tumblr | twitter | google + | flickr